From Concept to Completion
Mako Steel is your single source for self storage design and construction
Mako Steel, America's Builder
Mako Steel in conjunction with Rabco Enterprises is a nationwide company that specializes in the design, supply, and installation of Self Storage Buildings. The united companies are ideally positioned to provide the consumer with better pricing, faster turnaround times, and a more extensive network of self-storage solutions. With over 50+ years of combined industry experience, we have expertly served the storage industry through the successful construction of more than 4000 facilities to include, Single Story, Multi-Story, Climate Controlled, Enclosed Boat & RV, Canopy, and Multi-Level Conversion projects across the country.
Our Clients
Whether being part of a General Contractor's team or collaborating with independent developers to make their vision a reality or working with self storage industry affiliates such as architects and civil engineers, Mako Steel has built with them all. What kind of support are you looking for? Learn More →
Customers That Build with Mako Steel, Stay with Mako Steel
We believe that if your self storage project is built quickly, with the best materials and at a highly competitive price, you will build with us again. In fact, most of our business comes from repeat customers and referrals. Build with the best. Build with Mako Steel.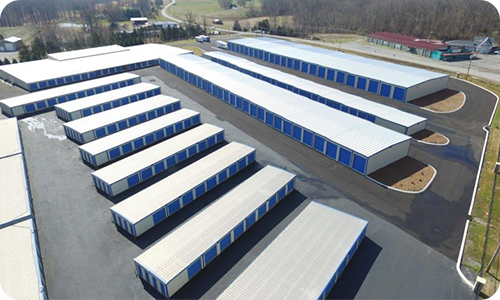 Engineering
& Design
From initial concept through completed construction, we will help you design and build your self-storage project quickly, with the lowest possible cost and maximize your income potential. Read More →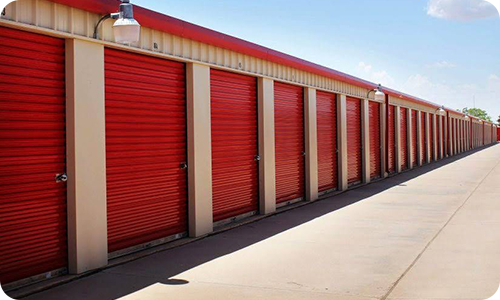 Single Story
Self Storage
Quality parts and design are important for all Self Storage buildings. Technology and craftsmanship make or break profitability and growth. Read More →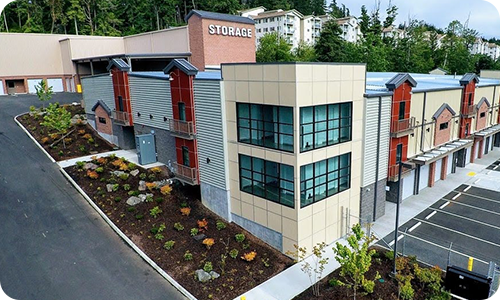 Multi-Story
Self Storage
Maximize the revenue from each square foot of land. Start with a multi-level or double-up on a single-story building. Read More →
Boat & RV
Storage
Take advantage of one of the largest growth areas in the Self Storage business: Boat and Recreational Vehicles (RVs). Read More →
Canopy
Providing canopies to shelter vehicles from the elements will enable you to charge more - simply because it's covered. Read More →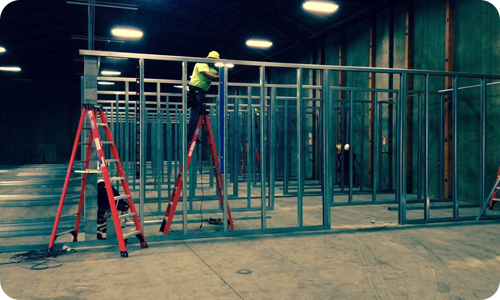 Conversion
By integrating a self storage system within existing vacant structures, developers can turn an under-performing property into a profit center. Read More →
See what's happening now!
Check out our most recent social media posts and stay up to date.
Get valuable information sent directly to your inbox, and subscribe to the Mako Steel blog!
A special thank you
"Caesar & Angie, on behalf of everyone here at SC Development we wanted to express a special thank you to Mako Steel and all its work on the >My Self Storage Space Fullerton job! We appreciate all you have done for us, it doesn't go unnoticed."
Superior service
"My experiences with Mako Steel date back to 2000. Mako's professionalism, attention to detail, integrity and ability to get the job done were welcome and appreciated. We have utilized Mako many times since and they still provide the same superior service. Mako Steel does what they say they are going to do and when they say they are going to do it. These are just a few of the reasons that make Mako Steel the right choice for our projects!"

Amazing
"Angie and Caesar, I wanted to thank you guys, and especially everyone at Mako for working with us on these complex projects. I'll tell you right now that they are going to look amazing! Amazing does require a little more effort from everyone, so THANK YOU!"
A leader in their field
"I have known Mako Steel to be a leader in the field for over 10 years now. When I expanded my facility last year, we did all the market research that we could do and ended up working with Mako Steel. The project went up without a hitch. I highly recommend Caesar Wright and Mako. We rely upon their expertise for ground-up development as well as for expansion plans."
Efficient and helpful
"I am writing this letter to thank you for handling the construction of our new two-story climate controlled storage building. The material package you delivered was very complete and delivered when scheduled. The crew you had erecting our building was very efficient and helpful. The building went together like a snap."
Everything we could ask for in a subcontractor
"Mako has been a reliable and resourceful ally in resolving inevitable construction issues. They work well with the other subtrades and have always followed through to the successful conclusion of each and every job. Mako continues to provide us with everything we could ask for in a subcontractor. They are a vital member of our construction team and continue to add value throughout the entire development process.Without hesitation, I would encourage any developer to utilize Mako Steel and make them part of your team."